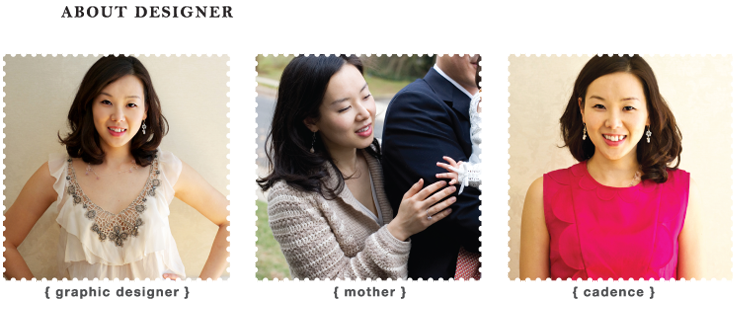 Cadence HaeWon Ryu - designer, Creative Director and a mother of two - was born with creative genes. Starting at the young age of 9, HaeWon spent much of her time drawing, crafting jewelry and handbags and even designing her own prom dress. She graduated from Rhode Island School of Design with a major in Graphic Design in 1997. Post graduation, she worked as a graphic designer at a high-end fashion advertising agency in New York City.
While juggling the roles of Motherhood and Creative Director, HaeWon continued making and wearing her own jewelry. What began as a leisurely past time eventually took flight and materialized into something more as friends, family and coworkers began placing requests and customized orders. Her uniquely crafted earrings and necklaces even garnered attention from strangers on the streets of New York. After receiving unanimously favorable responses, she followed her passion and calling by launching the first CadenceLee collection in 2002.
HaeWon continues to express her artistic inspiration and passion through her seasonal collections. Every piece of jewelry in the CadenceLee collection is designed and handmade with stones of the finest quality. Each piece exudes modern femininity with an understated elegance. Romantic. Sexy. Simply chic.