summer bbq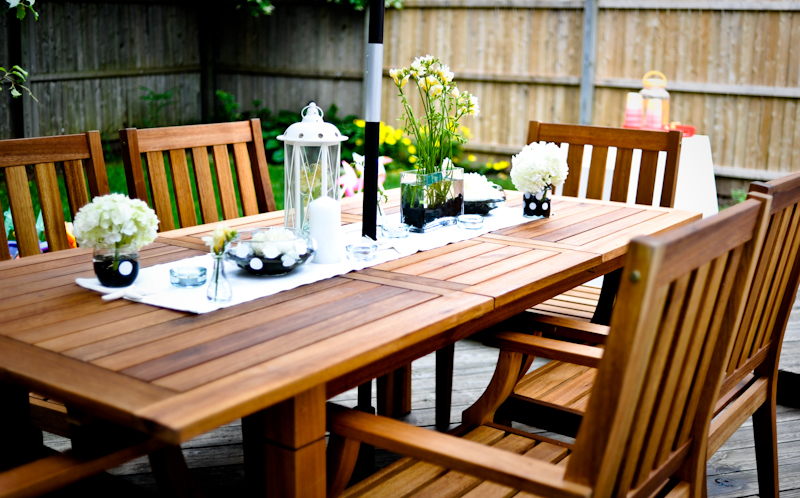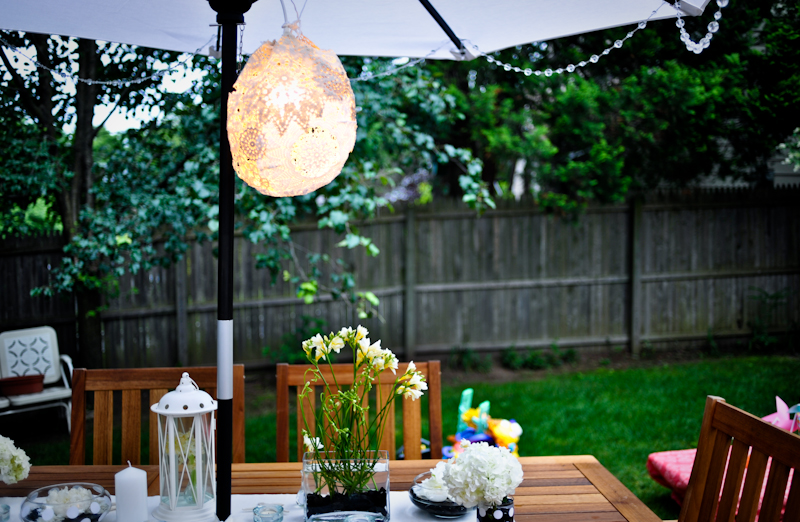 I made this lampshade this week out of crochet doilies that I learned from here. It didn't turn out perfect but it has its charm.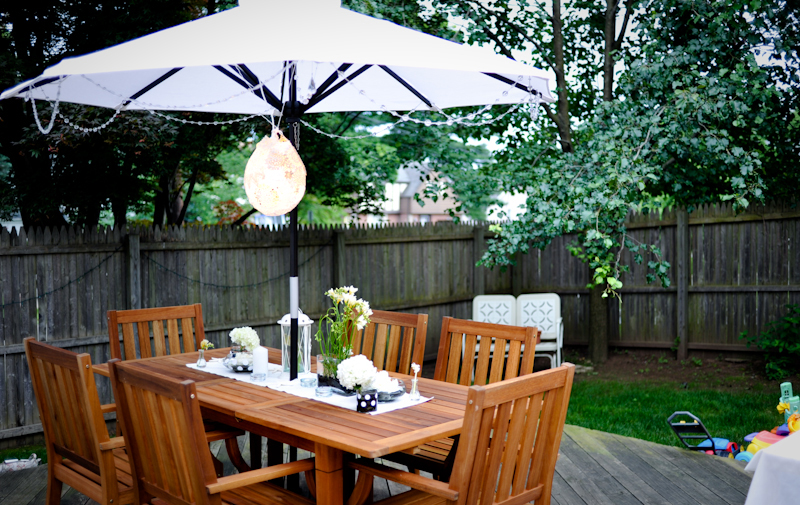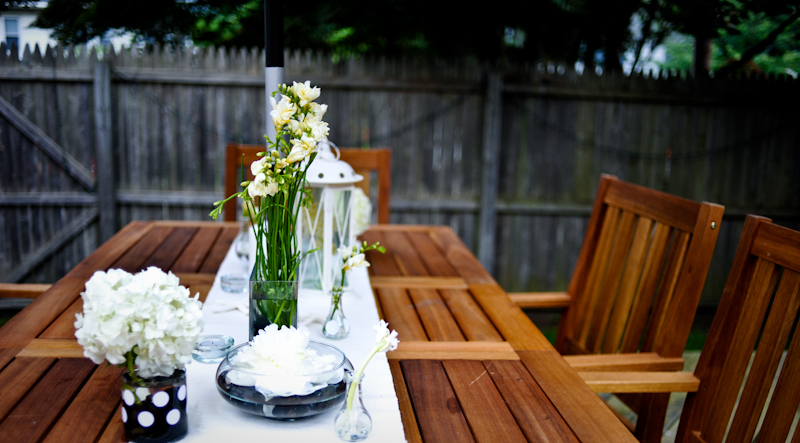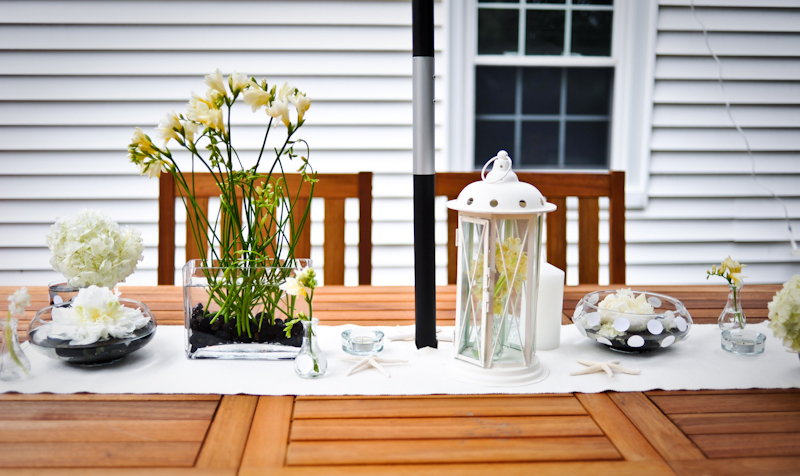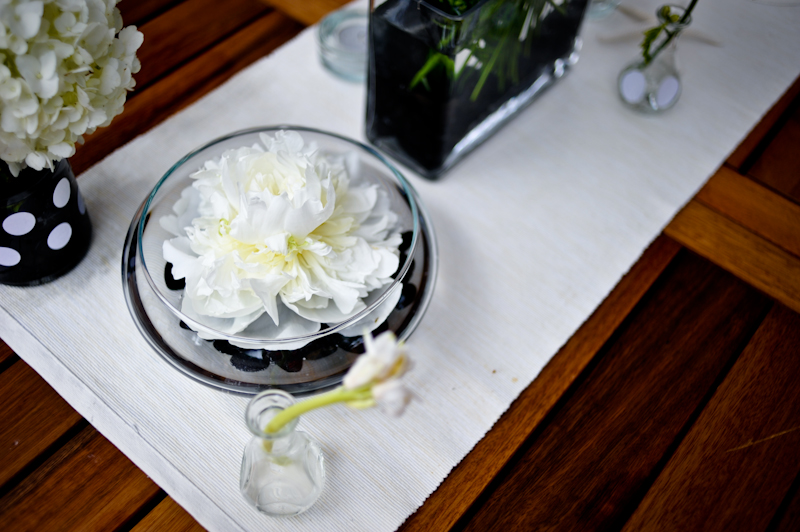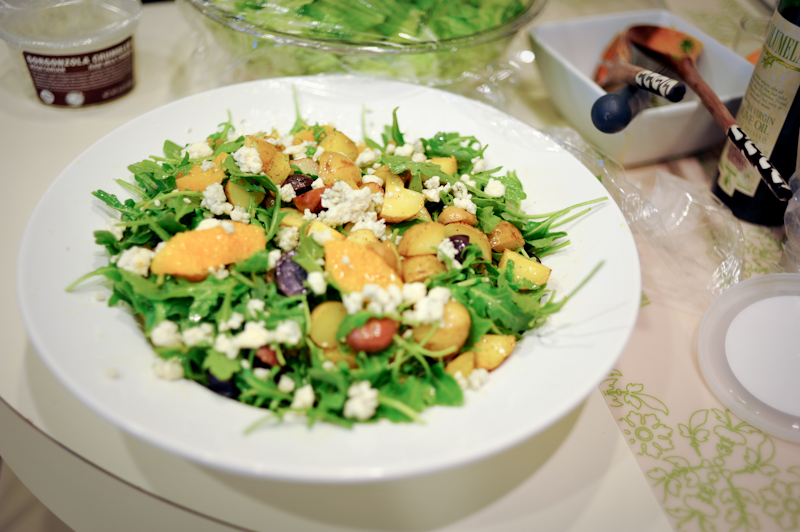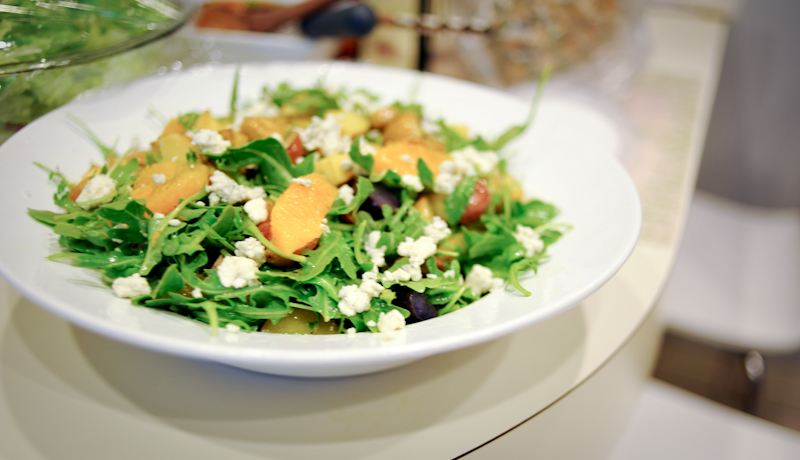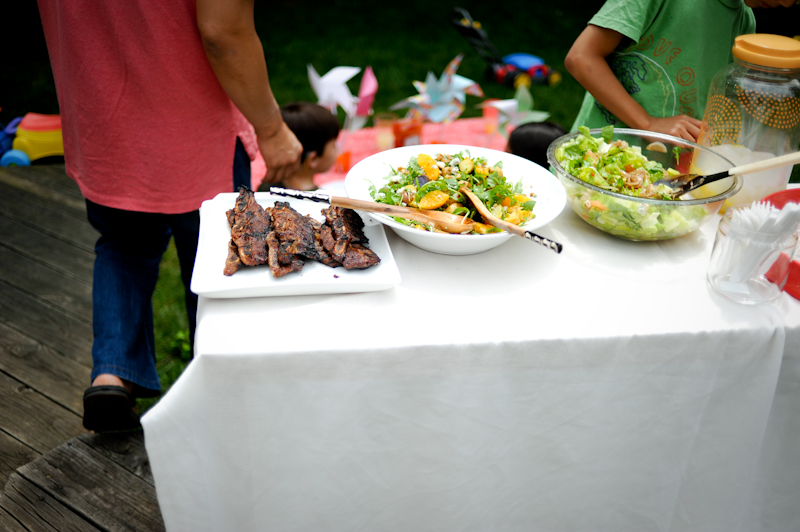 Today's menu: I made Korean bbq ribs, caramelized onion & grapefruit salad and oven roasted potato, orange & arugula salad topped with crumbled Gorgonzola and toasted walnut.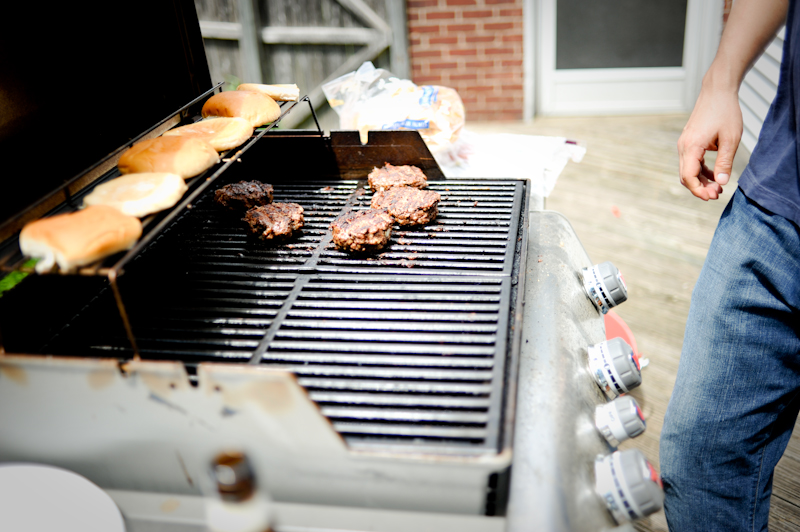 and of course some gourmet burgers.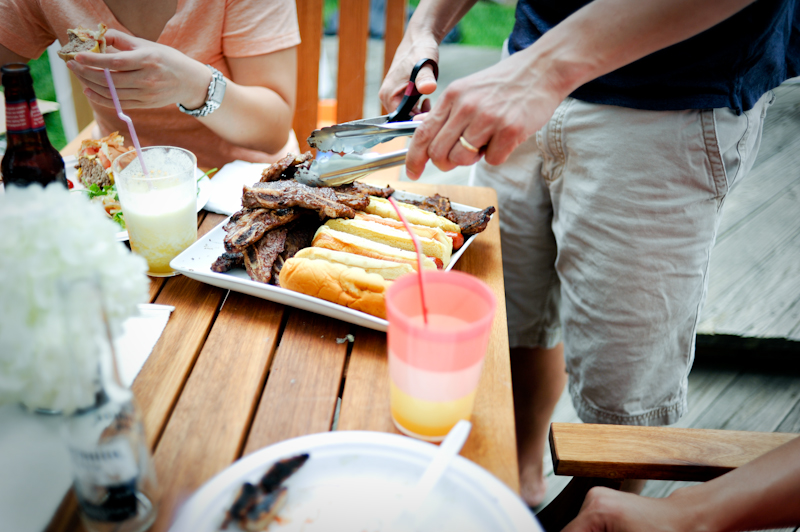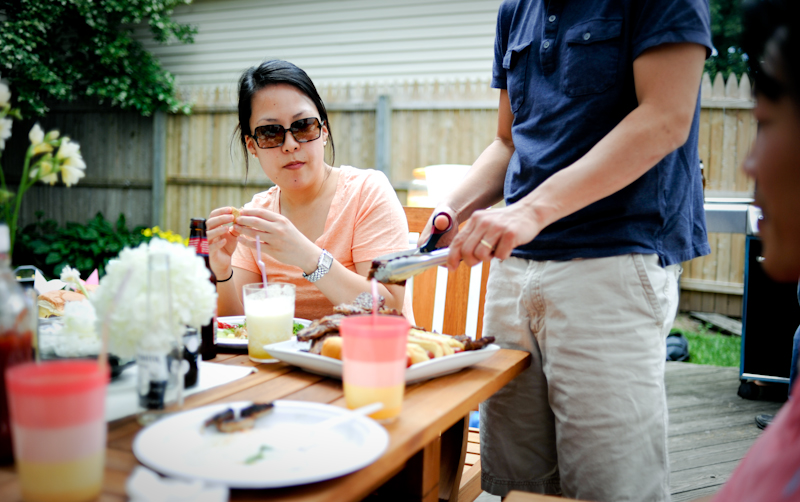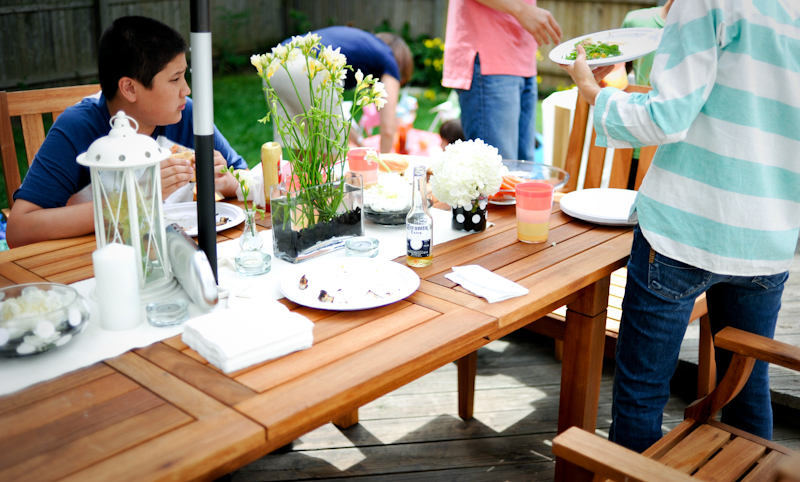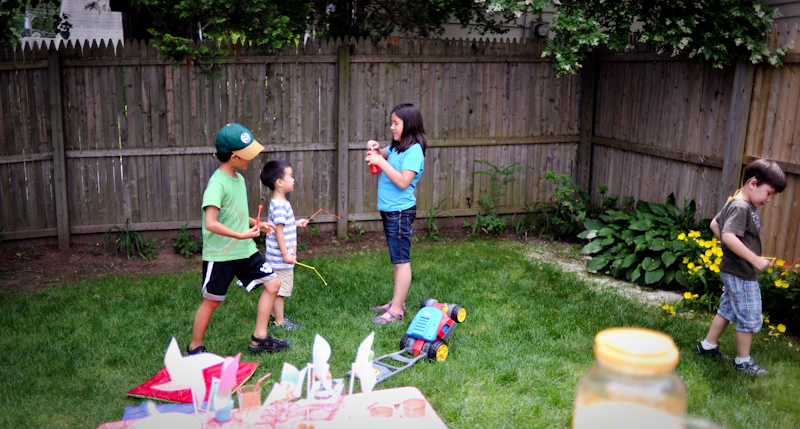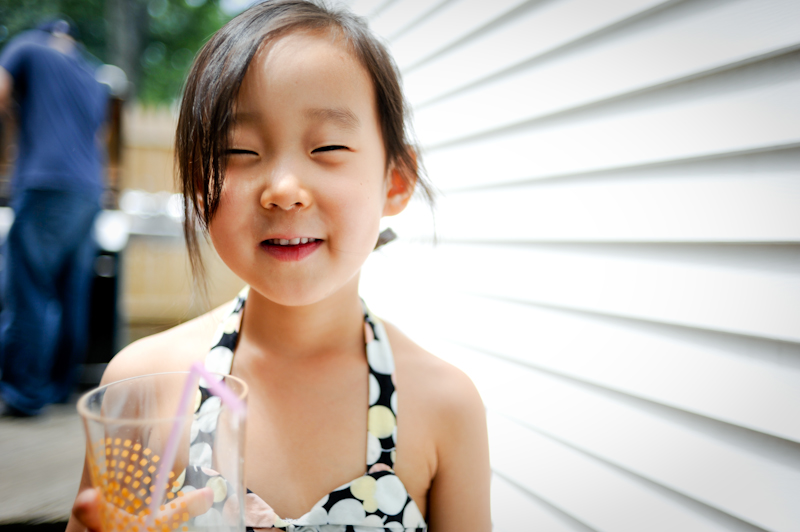 My fashionista Chloe changed her outfit a dozen times during the party.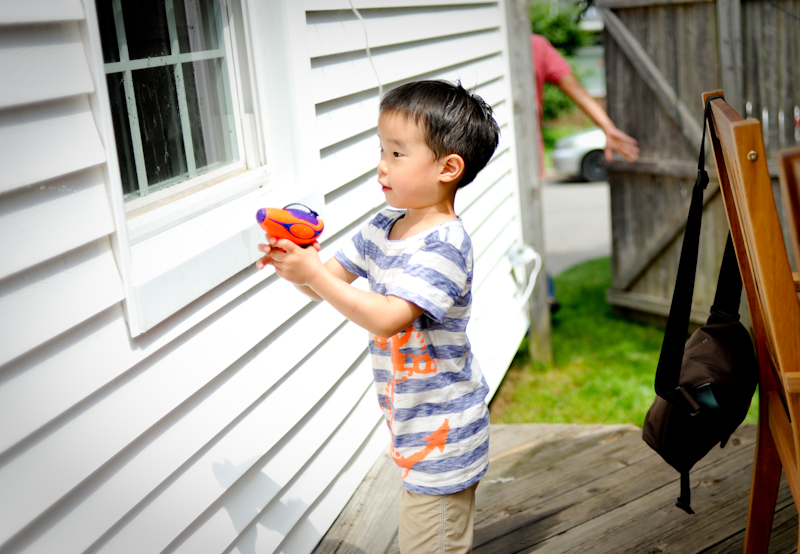 Water guns and water balloons were big hits.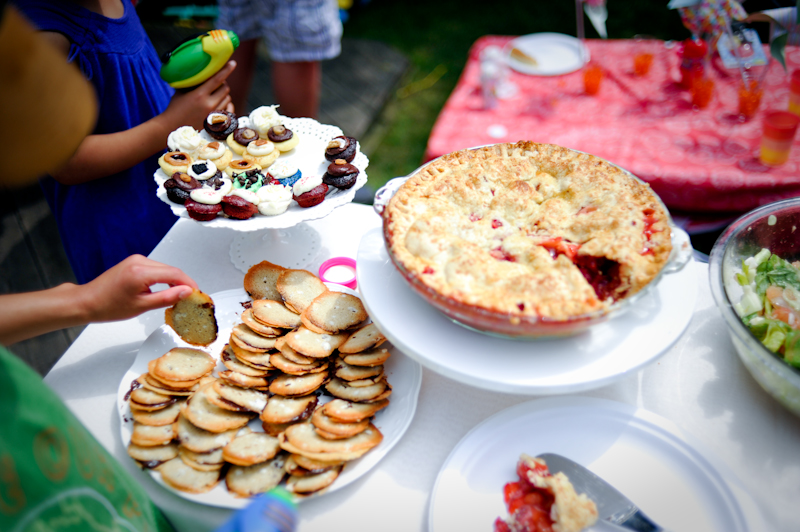 Our guest brought mini cupcakes, homemade cookies and pie.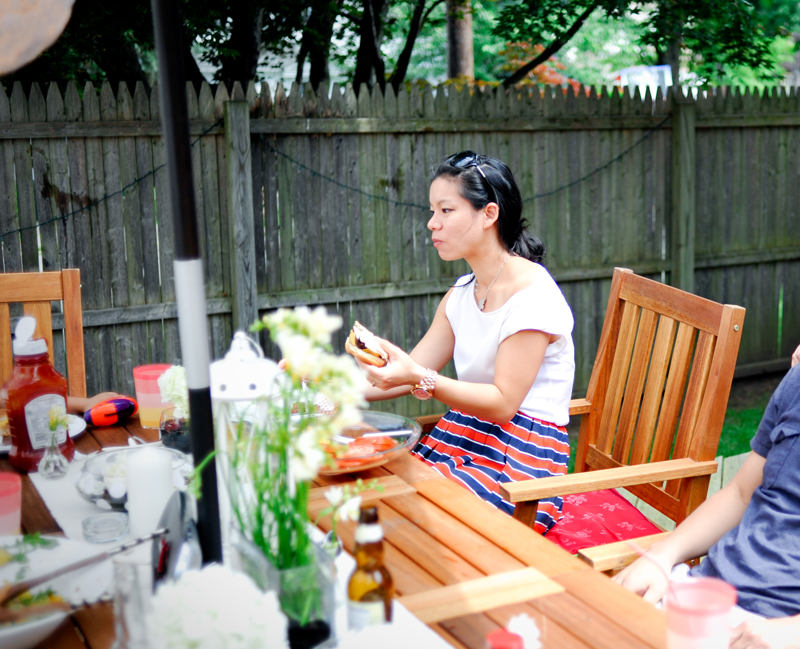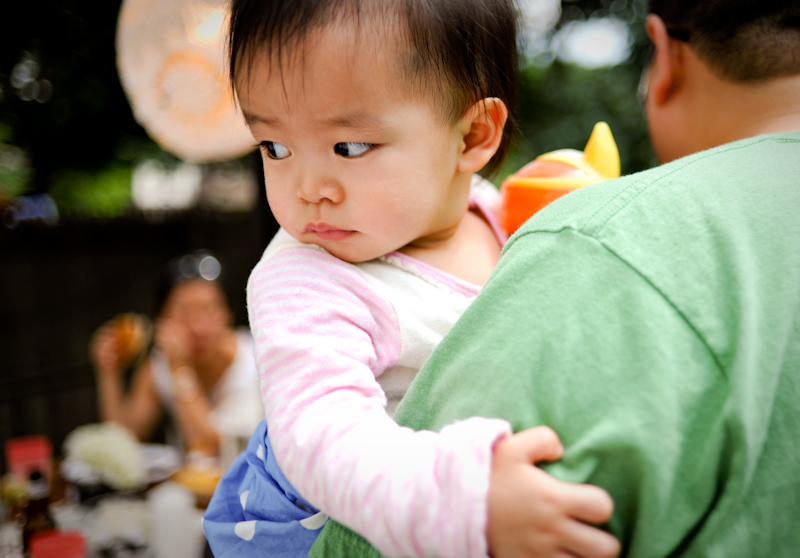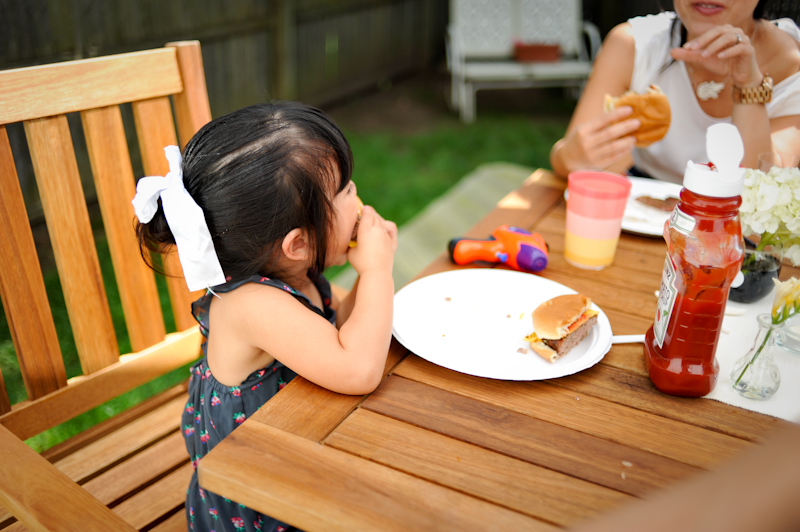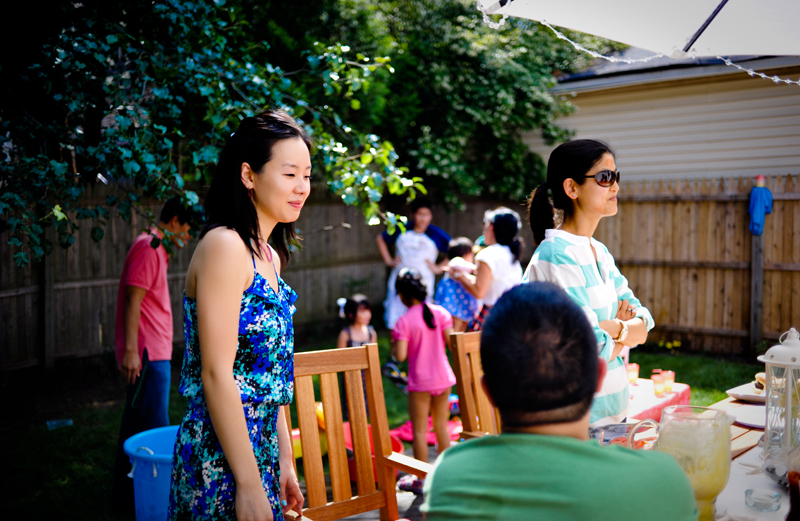 Here's a picture of me talking with a guest.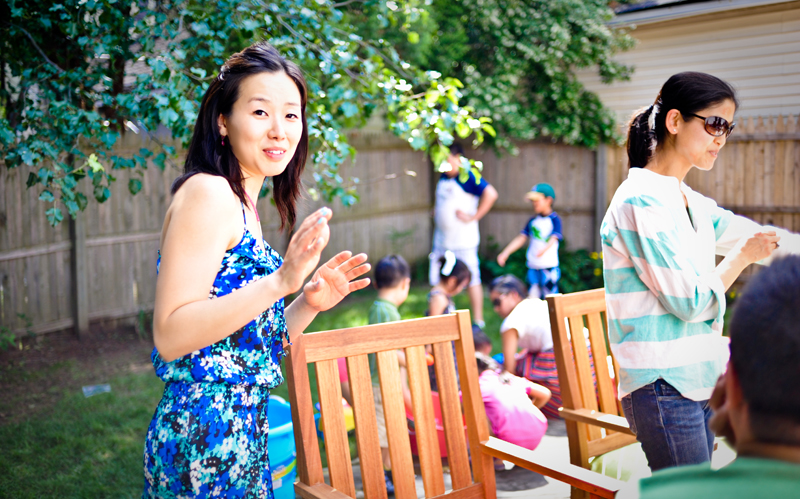 Here's a picture of me saying, "no, no don't shoot water at me!"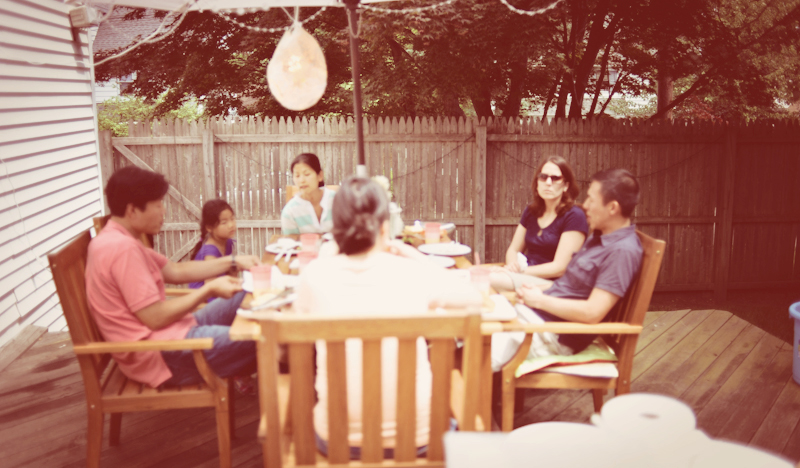 It turned out to be a great day spent with awesome company!